Philosophy
Primordial Playground offers a holistic approach for people looking to awaken their physical potential. We know that diversity of movement is integral to a healthy lifestyle and it extends beyond the gym. Long-lasting vitality and physical prowess come with discovering new ways to move. Our programs encourage you to use your imagination, to test your limitations, and to find ways to transform your world into your playground. ​ 
The Minds Behind Primordial Playground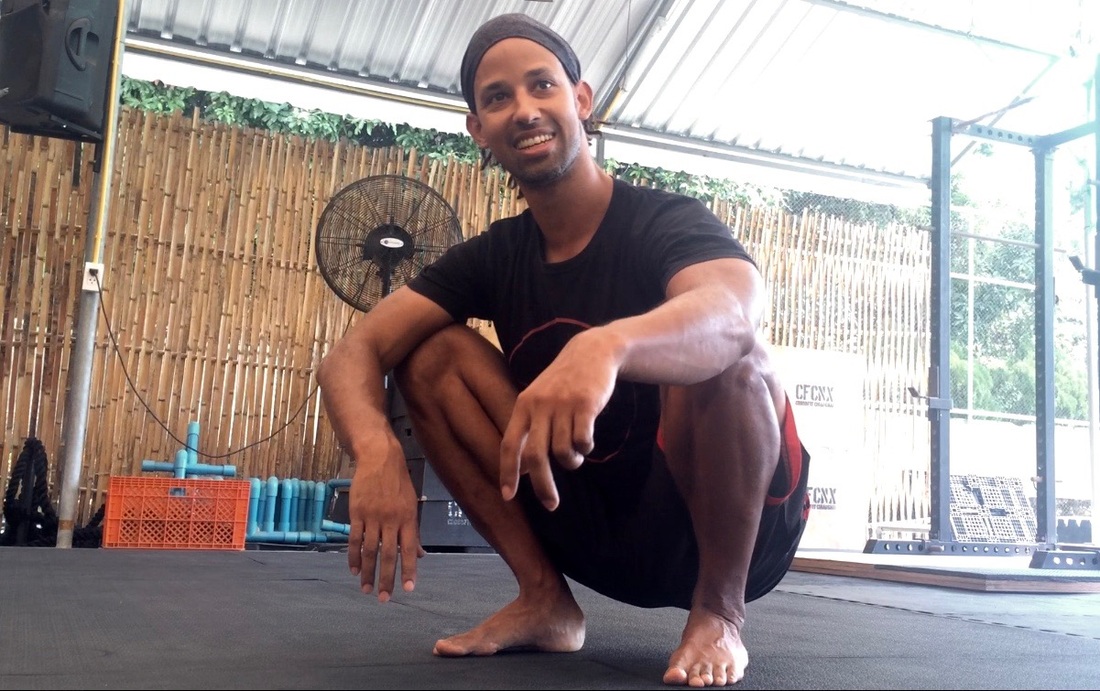 I was born with a fascination for human movement. Hi, I'm Ramman (pronounced: "Rah-mon") and I've spent my entire life studying dynamic movement systems.
As a child, I was inspired by martial arts and over the years, I've studied and taught Kung Fu, Tai Chi, Ninjutsu, and Capoeira. I enjoy teaching and practicing breakdance, rock-climbing and gymnastics. I have also studied the concepts of Pilates, GYROTONIC® and yoga for many years.
I hold a Master's Degree in Teaching and Learning. I am also a certified APEX Movement Parkour Instructor, a CrossFit Nutrition, Movement & Mobility Specialist, a former U.S.G.A. Certified Gymnastics Coach, and a Black belt in Bujinkan Ninpo Taijutsu.
I am always interested in teaching people who want to challenge themselves and explore their hidden potential for extraordinary movement.
An active explorer, human guinea pig and lover of all things related to health and nutrition, I have spent my life pursuing anything that keeps me on toes as well as grounded into the earth. Growing up in small-town Arizona, I was able to explore both the natural beauty of my home town as well as structured activities.

I've taught group fitness classes including Zumba, yoga, strength training bootcamps, beginning aerial arts, Air Yogalates, and body weight movement classes. I also love dancing, playing outside, jumping around, swimming, laughing, traveling and learning!

I am also a holistic Nutritional Therapy Practitioner and offer education series about health and wellness from the inside out as well as the outside in and one-on-one consultations to help individuals work through their own nutritional needs.
The best way to contact us is via: info@theagilelifestyle.com